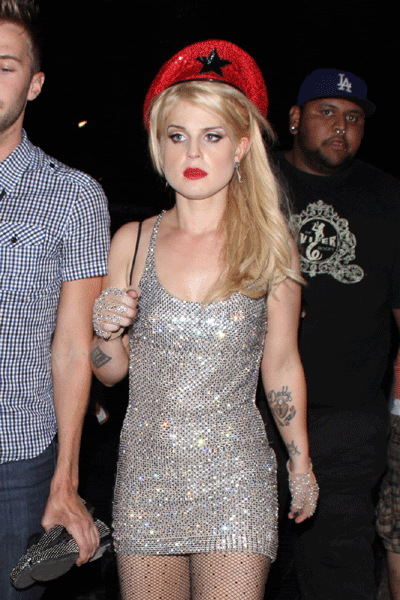 She performed with The Pussycat Dolls at the Viper Room, and the burlesque troupe's creator, Robin Antin, tweeted this pic (above) before the show!
A complete transformation!
Kelly Osbourne attributes her slim new figure to daily cardio, and says:
"I've completely changed the way I eat since doing Dancing With The Stars. A trick I've learned is to eat just a little bit of something that has no carbs and no sugar in it before you go to sleep because it keeps your metabolism going. They say you should never eat before you go to bed, but I've found just having a tiny little snack - like half an apple or something like that - before you go to sleep really helps."
Source: perezhilton.com